Archives by date
You are browsing the site archives by date.
Dr. John Frostad, assistant professor in the Department of Chemical and Biological Engineering, along with Cody Rector and Dr. Roxanne Fournier have focused their research on creating new ways to encapsulate omega-3 fatty acids to increase their shelf life. Extending the shelf life of omega-3's can be useful in future space missions, where it is […]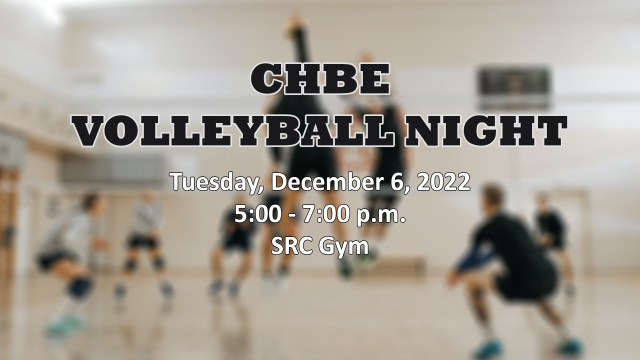 CHBE undergrad students, grad students, faculty and staff are being SERVED a CHBE Volleyball Night, taking place from 5:00 to 7:00 p.m. on Tuesday, December 6th at the Student Recreation Centre (SRC) gymnasium (6000 Student Union Blvd). Register with your team of 6 – 8 or as an individual! No previous volleyball experience needed. Spectators […]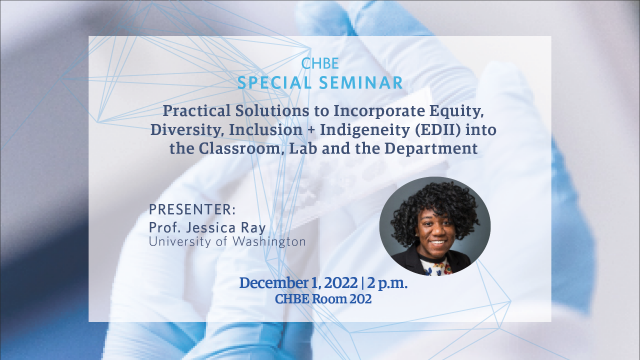 Title: Practical Solutions to Incorporate Equity, Diversity, Inclusion + Indigeneity (EDII) into the Classroom, Lab and the Department Time and Date: Thursday, December 1, 2022 at 2 p.m. Location: CHBE 202 (2360 East Mall) Abstract Since Summer 2020 when the world witnessed the acute series of anti-Black murders, academic institutions across the U.S. and beyond […]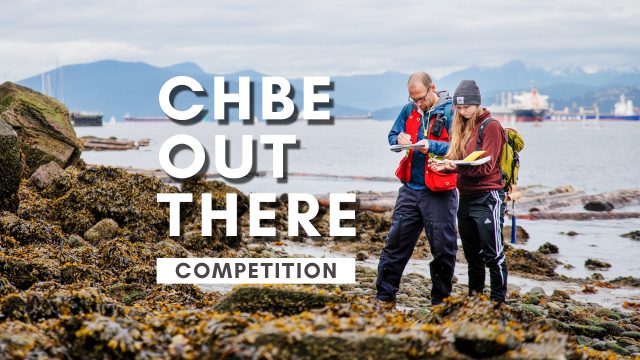 There is no excerpt because this is a protected post.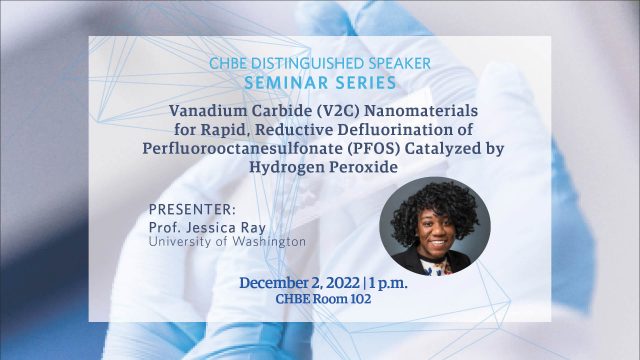 Title: Vanadium Carbide (V2C) Nanomaterials for Rapid, Reductive Defluorination of Perfluorooctanesulfonate (PFOS) Catalyzed by Hydrogen Peroxide Time and Date: Friday, December 2nd, 2022. Refreshments served at 12:45 p.m. Seminar starts at 1 p.m. Location: CHBE 102 (2360 East Mall) Abstract Per- and polyfluoroalkyl acids (PFAS) are persistent, acutely toxic synthetic organic chemicals that are widespread […]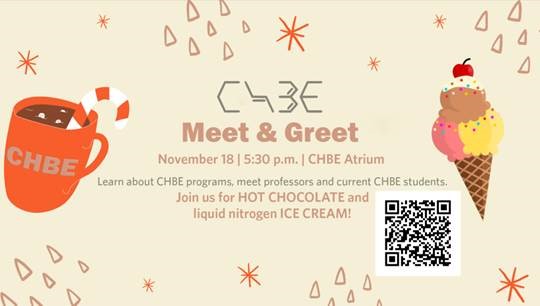 Friday, November 18th at 5:30 p.m. Pacific Time Current and prospective CHBE Students are invited to the Department of Chemical & Biological Engineering's Meet and Greet on Friday, November 18th at 5:30 p.m. Pacific Time in the CHBE Atrium. Come network with CHBE professors and students. Prospective students can learn about CHBE undergraduate programs and […]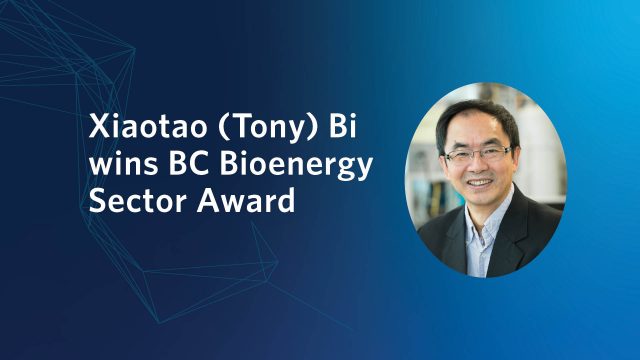 Professor in the UBC Department of Chemical and Biological Engineering and Director, Clean Energy Research Centre, Xiaotao Bi, is the winner of the 2nd annual BC Bioenergy Sector Researcher Awards. The BC Bioenergy Sector Awards are presented to leaders who have made meaningful contribution to advance bioenergy research, policy & sector building, and innovation in […]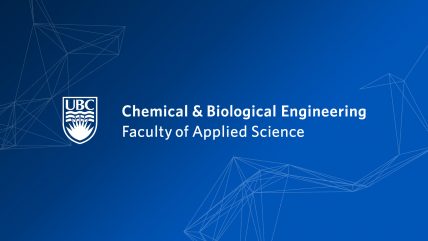 Congratulations to all UBC students who have won awards at the Canadian Chemical Engineering Conference, held in Vancouver from October 23rd to 26th, 2022! Winning CHBE students include: Graduate Student Poster Awards Ghazal GhorbaniGraduate student in Dr. Fariborz Taghipour's research groupSeparations and Environment categoryPoster: Development of UV-LED activated semiconductor gas sensors for the selective detection […]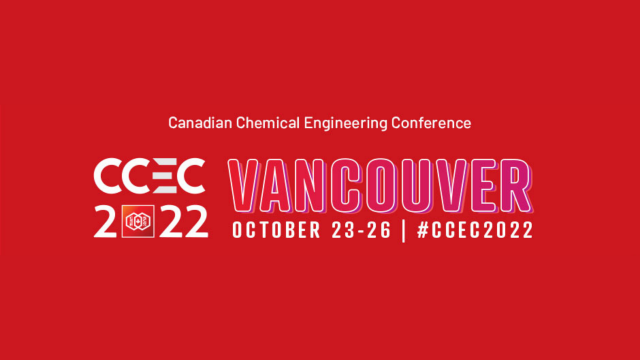 UBC is excited to host the Canadian Chemical Engineering Conference (CCEC) in Vancouver, taking place October 23rd – 26th, 2022. CCEC brings together 900+ delegates from Canada and around the world in one place. Join the delegates at CCEC to: Connect with leaders in your field, including event plenary and keynote speakers.Expand the horizons of […]