Archives by date
You are browsing the site archives by date.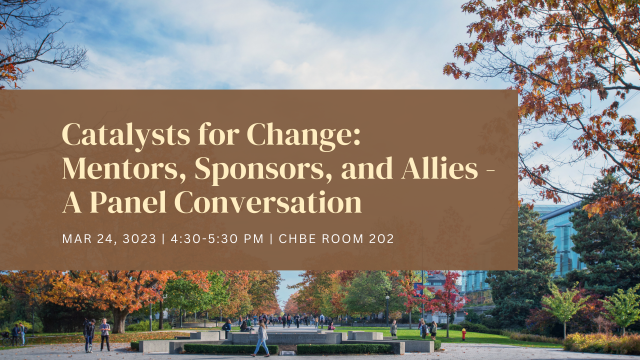 When: Friday, March 24 at 4:30-5:30 PM Where: CHBE 202 March is National Engineering Month and filled with days of significance: International Women's Day, International Day for the Elimination of Racial Discrimination, and International Transgender Day of Visibility. To mark the significance of the month, we are establishing an annual department discussion of the importance […]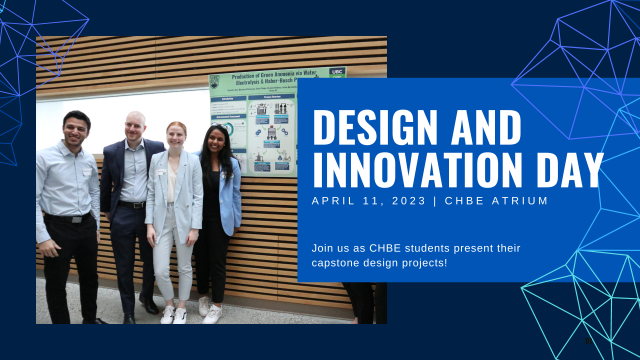 The UBC Chemical and Biological Engineering (CHBE) and Environmental Engineering (ENVL) Design and Innovation Day is on April 11, 2023, from 2 to 5 p.m. Each year, 4th year CHBE students undertake capstone design projects that offer innovative solutions to real-world problems. On Tuesday April 11th, from 2 – 5 pm, students will present their […]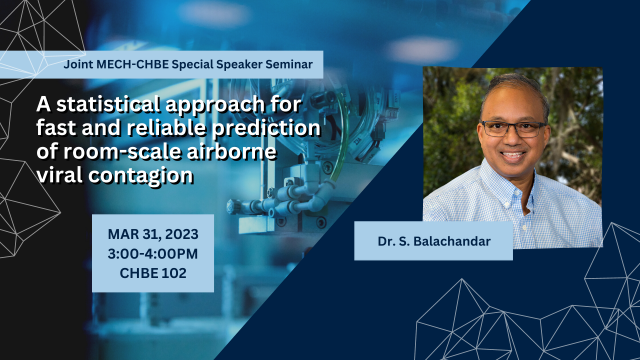 Title: A statistical approach for fast and reliable prediction of room-scale airborne viral contagion Time and Date: Friday, March 31st, from 3:00pm – 4:00pm Location: CHBE 102 (2360 East Mall) Abstract The risk of airborne viral contagion in indoor spaces is a multidisciplinary problem involving a wide range of parameters. From a fluid mechanics perspective, […]
Current and prospective CHBE Students are invited to the Department of Chemical & Biological Engineering's Meet and Greet. Come network with CHBE professors and students. Prospective students can learn about CHBE undergraduate programs and get their questions answered by CHBE faculty, students and staff. S'MORES and liquid nitrogen ICE CREAM FLOATS will be provided!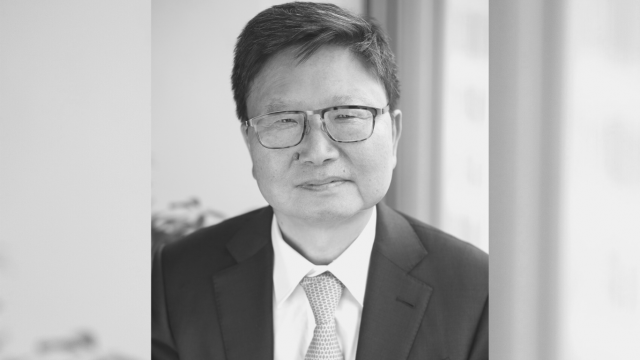 B.A.Sc in Chemical and Biological Engineering, UBC (1981)President and Chief Executive Officer, Mercer International Inc. (1992–2015)Executive Chair of the Board, Mercer International Inc. (2015–present) In recognition of his outstanding contributions to both the department and profession of chemical and biological engineering as a leader in sustainability. As the founder of Mercer International Inc., Jimmy Lee's […]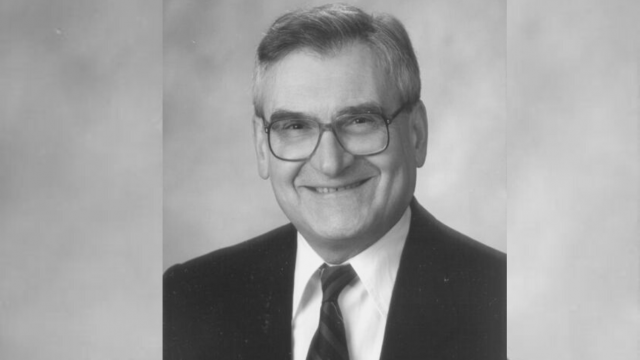 PHD, P.ENG. (1979–2009), FCAEHonorary Professor (1978–2001), Professor (2001–2005), UBC Chemical and Biological EngineeringPaprican Professor of Pulp and Paper Engineering (2001–2005)Founding Director, UBC Pulp and Paper Centre (1983–2005) In recognition of his outstanding contributions to the UBC Pulp and Paper Centre, the department and its student body, and the profession of chemical and biological engineering, including […]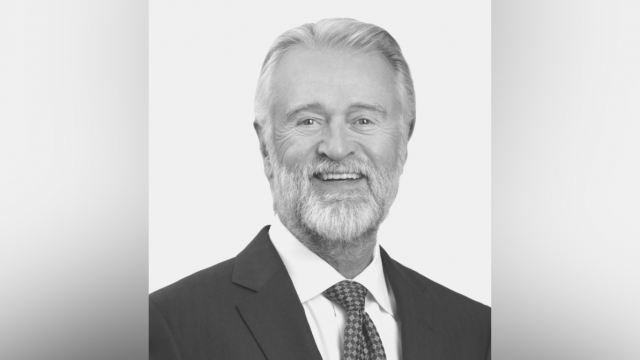 M.A.Sc. in Chemical and Biological Engineering, UBC (1970), P.ENG.President and Chief Executive Officer, Enbridge Inc. (2001–2012)Canadian Energy Person of the Year (2007)Canada's Outstanding CEO of the Year (2011) In recognition of his outstanding contributions to the profession of chemical and biological engineering, including important leadership in developing and securing Canada's energy sector as President and […]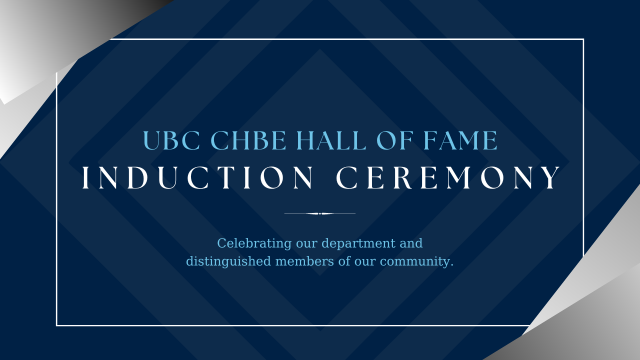 Thank you to everyone who attended the 2023 CHBE Hall of Fame Induction Ceremony. Launched in 2021, the UBC Department of Chemical and Biological Engineering (CHBE) Hall of Fame Award recognizes members of our community who have made exceptional and lasting contributions to society, the university and the department through their engineering scholarship. UBC CHBE […]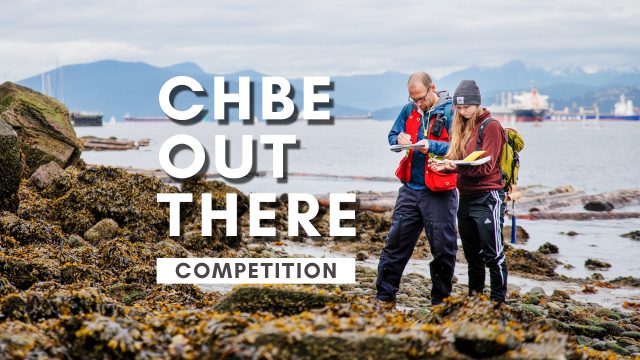 The CHBE Out There 2022 Competition provided an opportunity for students to highlight the positive impact of Chemical and Biological Engineering in the global community. The aim of this competition was to build positive awareness about the exceptional projects conducted by our undergraduate and graduate students in both curricular and extracurriculars. Students were asked to […]