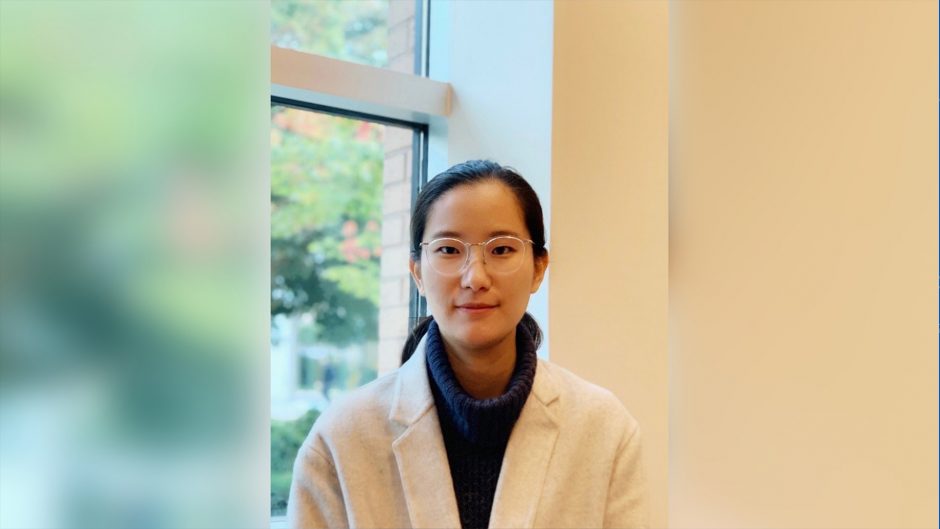 Yu Pei is a doctoral student and a Four Year Doctoral Fellowship recipient in the department of Chemical and Biological Engineering. She began her studies at UBC in July 2018 under the supervision of Prof. Elod Gyenge and Prof. David Wilkinson.
Yu was raised in Beijing and completed a dual degree: a Bachelor of Engineering in Chemical Engineering and Technology and a Bachelor of Economics in Financial Engineering at Sichuan University in 2015. During her undergraduate years, Yu obtained an inventive patent on the design of an aluminum battery with simultaneous hydrogen evolution. Fascinated by cutting edge approaches for renewable energy, Yu found her research interests lay in electrochemistry and energy storage technologies.
After her bachelor's studies, Yu conducted research on carbonaceous nanomaterials for lithium ion battery technology in Prof. Zhongwei Chen's group and earned an MASc in Chemical Engineering from the University of Waterloo in 2018. Yu is a recipient of a Mitacs Accelerate Fellowship. Her research focuses on advanced non-precious bifunctional electrocatalysts for oxygen reduction and evolution reactions for regenerative alkaline fuel cell and water splitting technologies.