Archives by date
You are browsing the site archives by date.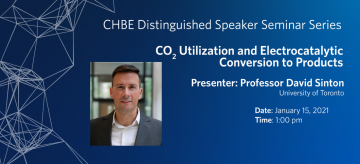 CO2 Utilization and Electrocatalytic Conversion to Products Date: January 15, 2021 Time: 1 p.m. (Pacific Time) ABSTRACT Renewably powered CO2 electrocatalysis presents an opportunity to de-carbonize fuel and chemical production. Ultimate application of CO2 reduction will require electrocatalytic systems that provide reactants, electrons, and products at high rate and efficiency, and that are compatible with established upstream […]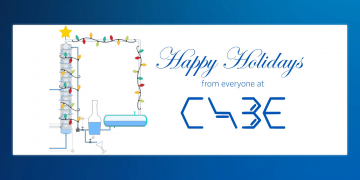 Best wishes for the holiday season and a happy New Year filled with health, happiness, & spectacular success! (Image based on a distillation column diagram.)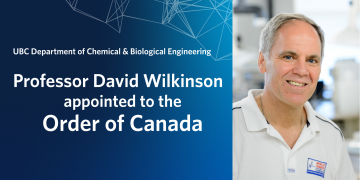 Dr. David Wilkinson, CHBE Professor and Canadian Research Chair in Clean Energy and Electrochemical Technologies (Tier 1), has been appointed to the Order of Canada for his contributions to electrochemical science and engineering, particularly the ongoing development of fuel cell technology. Created in 1967, the Order of Canada is one of our country's highest honours. […]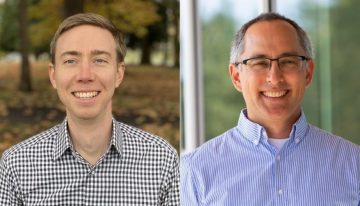 Dr. Jonathan Verrett has been appointed as the APSC Marshall Bauder Chair in Experiential Learning and Leadership at UBC-V. In this position Dr. Verrett will be working to develop and implement novel ideas to further improve experiential learning and leadership experiences for students in Applied Science. Dr. Verrett will also be collaborating with Dr. Jannik Eikenaar, who is the similar chair appointed to UBC-O.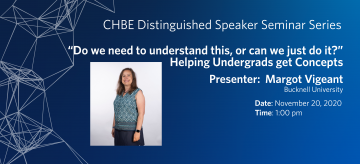 "Do we need to understand this, or can we just do it?" Helping Undergrads Get Concepts Date: November 20, 2020 Time: 1 p.m. PST ABSTRACT Students enter our classrooms with a variety of ideas about how the world works, not all of which are accurate. Even for concepts such as the second law of thermodynamics, […]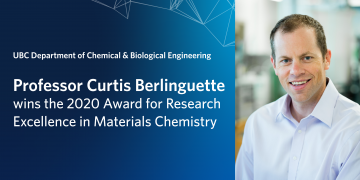 The Canadian Society for Chemistry has presented Dr. Berlinguette with the 2020 Award for Research Excellence in Materials Chemistry for his outstanding contribution to this field. Dr. Berlinguette is a CIFAR Director, Fellow of the Royal Society of Chemistry, Professor of Chemistry and Chemical & Biological Engineering and Principal Investigator at the Stewart Blusson Quantum […]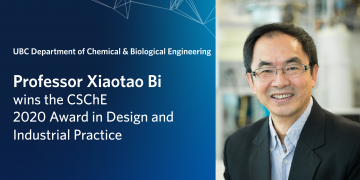 The Canadian Society for Chemical Engineering has presented Dr. Xiaotao Bi with the 2020 Award in Design and Industrial Practice. This award is given for activities resulting in significant achievements in product and process design, company innovation, and multidisciplinary design-directed research or production. Dr. Bi is currently a professor in the Department of Chemical and […]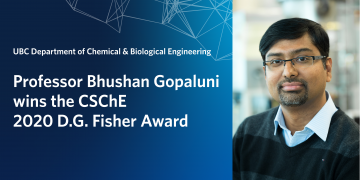 The Canadian Society for Chemical Engineering has awarded Dr. Bhushan Gopaluni with the 2020 D.G. Fisher Award. This award is presented to an individual who has made major contributions in the field of systems and control engineering in Canada and is given in recognition of significant contributions in the areas of theory, practice and education. […]