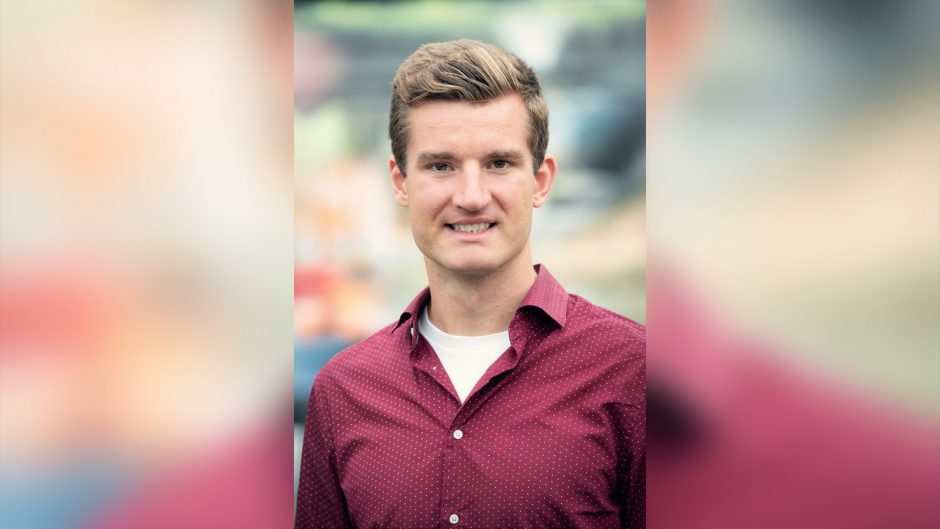 Karl Zimmermann is a PhD candidate in Chemical and Biological Engineering (CHBE) at the University of British Columbia, as well as a 2020 Vanier Scholar, and he loves water!
Karl's research involves Biological Ion Exchange, a new drinking water filter technology for organics removal, using biology for self-regeneration. This drastically reduces the maintenance and operations requirements, making the filter ideal for small and remote communities. Karl is also a member of RESEAU Centre for Mobilizing Innovation, a nation-wide not-for-profit network of water professionals based out of UBC, creating partnerships to bring clean drinking water to indigenous and non-urban communities. Karl's involvement in RESEAU includes supporting a project with a First Nations community to implement point-of-entry treatment systems as a pilot for this approach to small-scale water treatment systems.
Karl is involved in the CHBE Graduate Students' Council, as well as the BC Water and Waste Association – UBC chapter. Through these groups, he strives to promote a sense of community amongst students who often have recently moved to Vancouver for graduate studies. Karl also believes in the strength of diversity – both cultural and academic – and that the best learning and personal growth comes through learning from people with unique backgrounds. For this reason, Karl is a founding member of the UBC Future Waters Student Council, aimed to bring together students in water-related research from all disciplines across UBC, to both build a community as well as create learning opportunities from a wide range of backgrounds.
When not in the laboratory, Karl can be found on the Fraser River, training with the UBC Varsity Rowing Team, or in Squamish, wading into the riverbanks in search of pacific salmon. All in all, Karl is a big water guy!