Archives by date
You are browsing the site archives by date.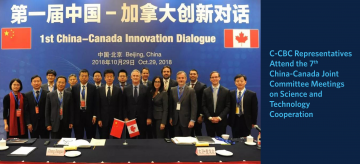 On October 29th-30th, C-CBC Director Prof. Xiaotao Bi, Manager Siduo Zhang, Chinese members Prof. Guangqing Liu and Prof. Huili Zhang were invited to attend the 7th China-Canada Joint Committee Meetings on Science and Technology Cooperation in Beijing. On the 29th, C-CBC representatives participated in the Sessions on Clean Technology and Researcher Mobility. The meeting on […]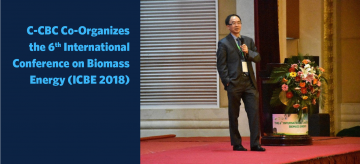 The China-Canada Bioenergy Centre (C-CBC) co-organized the 6th International Conference on Biomass Energy (ICBE 2018) in Wuhan, China October 16th – 19th, 2018. The conference's leading organizers were the Biomass Energy Committee of China Renewable Energy Society, China Biomass Innovation Alliance, and Huazhong University of Science and Technology. Eight CHBE members attended the conference including C-CBC […]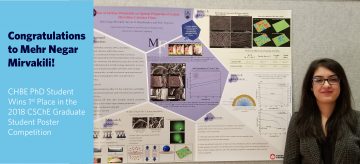 Mehr Negar Mirvakili, CHBE graduate doctoral candidate, presented a paper and a poster at the Canadian Society of Chemical Engineering Conference this fall in Toronto.  Congratulations to Negar, as she was awarded first place in the Graduate Student Poster Competition for her poster, "Effect of Surface Wettability on Optical Properties of Casted Microfibrillated Cellulose Films".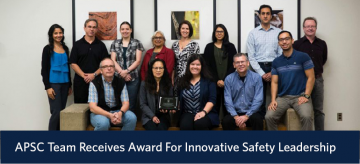 The APSC Joint Occupational Health and Safety Committee (JOHSC) received the Innovative Safety Leadership award at this year's UBC Safety Day, which took place on October 3, 2018, in the UBC Student Nest's Great Hall. The team was recognized for being proactive, embarking on new initiatives that enhance safety culture and inspiring others in their area to share […]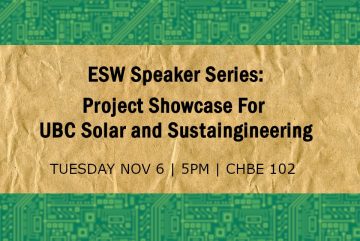 Project Showcase for UBC Solar and Sustaingineering Date: Tuesday, November 6th Time: 5:00 pm Location: CHBE 102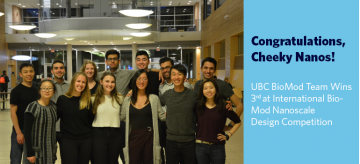 The UBC BioMod team, Cheeky Nanos, traveled to San Francisco for the annual international BioMod nanoscale design competition for college students.  The team led by co-captains Siddarth Raghuvanshi (4th year CHBE) and Bridget La Prarie (3rd year CHBE), developed a project, DNA for Leukemia Treatment: An Antibody-Drug Conjugate Alternative, for the competition. BioMod competition deliverables included creating and […]